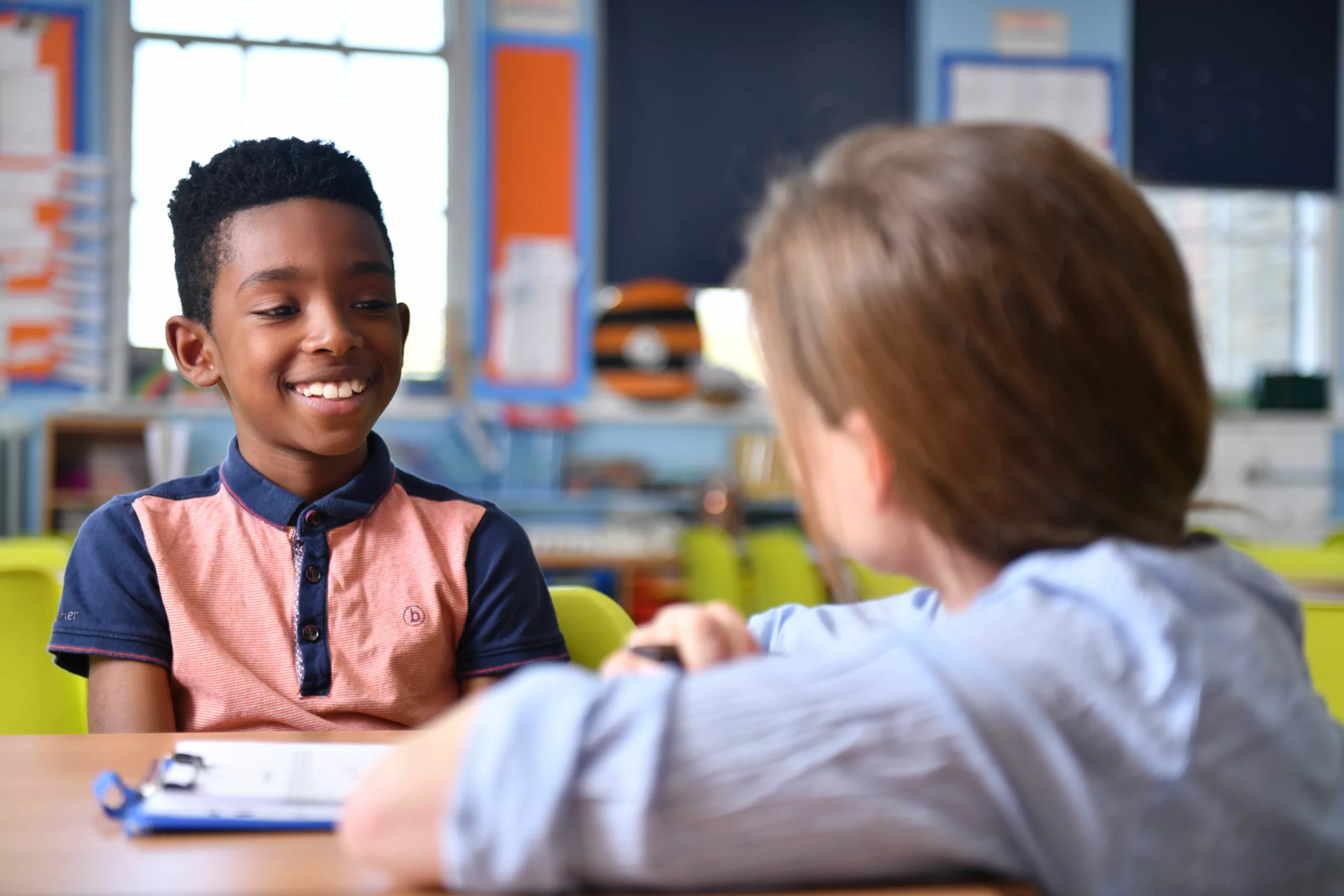 Identifying and responding to child sexual abuse for Designated Safeguarding Leads
A course for DSLs in schools and colleges to gain the knowledge and confidence to identify and respond to cases of child sexual abuse
Right now, at least one in ten children in England and Wales will experience some form of child sexual abuse before the age of 16.
Sadly, it continues to be the case that far more children are being sexually abused than are currently being identified or safeguarded. This includes abuse by adults, and other children and young people. Very few children tell anyone that they have been sexually abused and if they do, they are most likely to tell someone they know and trust.
Professionals in education settings are often uniquely placed for identifying and responding to concerns. It is incredibly important that they have the knowledge and skills to have these conversations and confidently best protect children.
Identifying and responding to child sexual abuse – a course for Designated Safeguarding Leads is an online course run across two half-days, providing a comprehensive overview of key information to help DSLs in schools and colleges identify and respond to cases of child sexual abuse. Focusing on intra-familial child sexual abuse and harmful sexual behaviour involving other children and young people, it is designed to help participants confidently cascade learning in their own education setting.
Who is this course for?
This course is aimed at Designated Safeguarding Leads (DSLs) in schools, colleges and relevant education settings.
Who will run the course?
This course will be led by an expert trainer who has significant experience in practice, training and working within education.
What can you expect to gain?
Following the course, you can expect to have a better understanding of:
The scale and nature of child sexual abuse, with particular focus on intra-familial child sexual abuse and harmful sexual behaviour involving peers.
How the impact of child sexual abuse presents in children and young people, with particular focus on how it may present in an education environment.
How to build a picture of concerns of child sexual abuse, and when a referral to children's services should be made.
How children communicate their experiences of sexual abuse, and the role that you can play in helping them do this.
This course will give you a greater confidence in responding to concerns of intra-familial child sexual abuse, and to harmful sexual behaviour between children and young people. You will also improve your ability to identify the potential signs and indicators of sexual abuse and sexually abusive behaviour.
It actually exceeded my expectations. I found the day to be practical and have plenty of thoughts to take away and use back at school. I felt it was good to just focus on this area specifically as it is so important and not enough is out there for primary schools.

Designated Safeguarding Lead
Consultation Package Extension
For an additional £75 per hour for individual schools, or £150 per hour for academies and trusts (in line with the number of attending professionals) we now offer dedicated post-training consultation sessions facilitated by qualified professionals. DSLs can attend these sessions with other safeguarding and pastoral colleagues from their school; or they may wish to attend with other colleagues from their locality, trust or academy.
These sessions will give DSLs and their safeguarding colleagues the opportunity to:
consider how to embed learning from the one-day DSL course into their school practice, with the opportunity to review the impact this has and identify any further CPD needs
discuss any cases or concerns they have about child sexual abuse, including safety planning
review relevant school policies and protocols relating to child sexual abuse