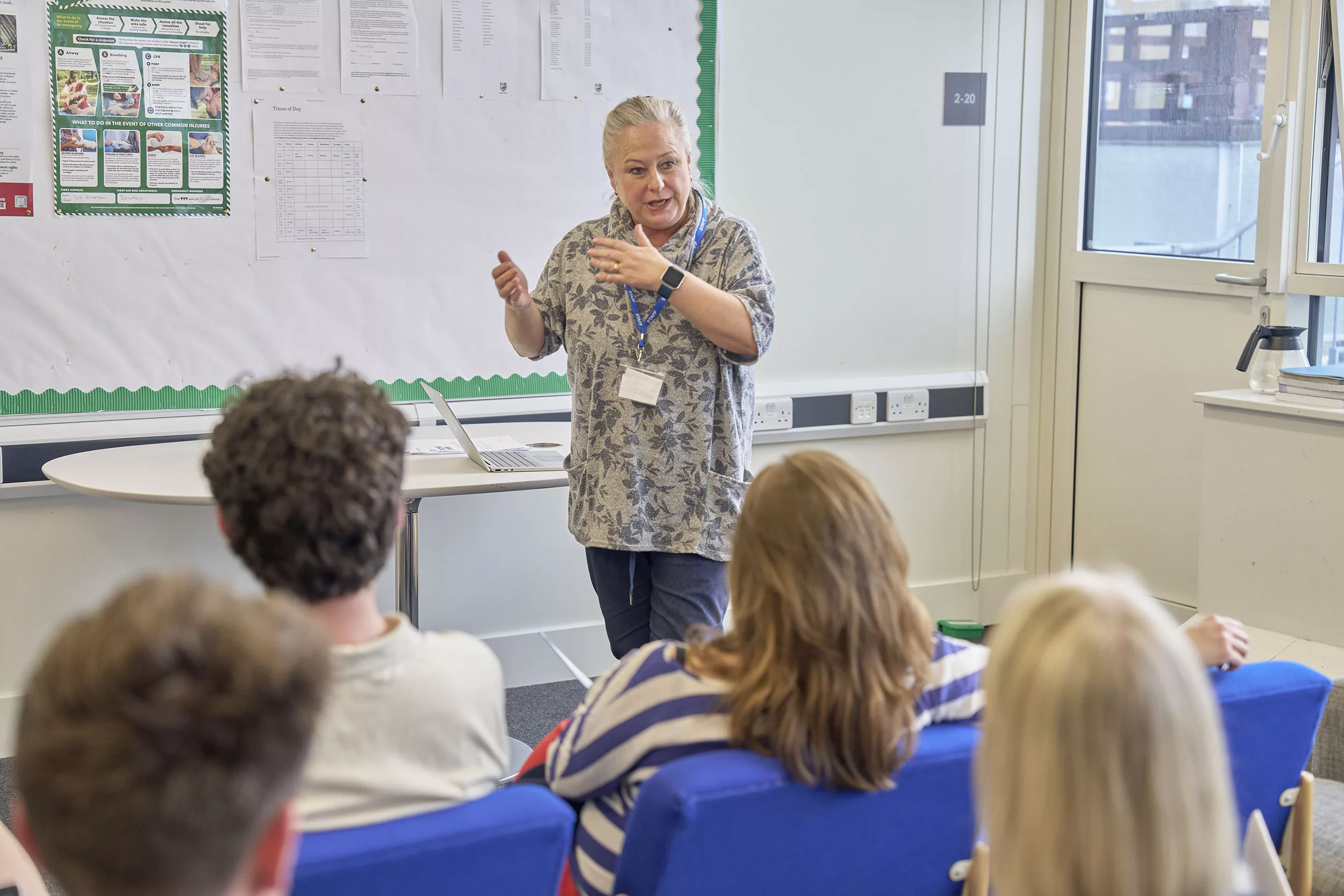 Train the trainer – Intra-familial child sexual abuse
A course to equip social work professionals with the knowledge, training materials and resources to embed into their own child sexual abuse training
Intra-familial child sexual abuse is often missing from social work training, leaving many social workers and other children's services staff feeling ill-equipped in the knowledge, skills, and confidence to work on these cases. The CSA Centre's a one-day 'Intra-familial child sexual abuse – an introduction for social workers' course to address this knowledge gap, with excellent feedback from participants.
Train the trainer equips local authorities and university social work programmes with the knowledge, associated training materials and resources to embed the course into their own training programmes. Its purpose is to increase knowledge internally, reduce reliance on external commissioning and provide ongoing sustainability of this pivotal learning over time.
This course is perfect for those whose role already includes sharing knowledge and learning with others, and who would like to deliver the introductory training on intra-familial child sexual abuse in their place of work. Taking part in this course takes us one step closer to the ultimate goal of improving the professional response to child sexual abuse.
What can you expect to gain?
By taking part in our Train the trainer course, you will develop your understanding of the following areas to enable participants to train others:
The scale and nature of child sexual abuse.
The challenges and obstacles in practice, and how to overcome these.
How the impact of child sexual abuse presents in children and young people.
How children communicate their experiences of sexual abuse, and the professional role in helping them do this.
Who it is who abuses children.
How and why sexual abuse happens in families.
You will also gain an increased knowledge of the tools, frameworks and resources which can support practice, of different exercises and methods of delivering training materials, and build confidence in delivering training on intra-familial child sexual abuse.
What does the course look like?
Train the trainer is delivered using presentations alongside interactive small group exercises, larger group discussions and video/audio material, and has been  developed to balance learning with opportunities to reflect individually and as a collective.
There will be engaging tasks for all participants to complete in between sessions, including acquainting themselves with the training manual and associated materials, and identifying opportunities within their local area for delivery.
Day 1
The first day is an opportunity to observe the facilitator delivering the first part of the introductory course, engaging in focused learning. The introductory course is divided into eight lessons, and Day 1 will cover the first five of these.
Lesson 1 – Introduction
Lesson 2 – Setting the scene
Lesson 3 – Prevalence of child sexual abuse
Lesson 4 – The obstacles in practice
Lesson 5 – Impact, signs and indicators of child sexual abuse
There will then be an opportunity for participants to practice delivering this material in small groups. Each practice session will end with an opportunity for feedback and reflection. Lastly, participants will have the opportunity to consider self-care in more detail, sharing thoughts and suggestions with the group.
Day 2
The second day will provide the opportunity for participants to observe delivery of lessons 6 and 7 before practicing these sessions in small groups.
Lesson 6 – Children's disclosures and the social work role
Lesson 7 – Who commits sexual abuse?
Day 3
The third day will begin with a focused discussion on maximising opportunities for embedding the learning in your local area, followed by facilitator delivery and opportunity to practice lessons 8 and 9.
Lesson 8 – How sexual abuse happens in families
Lesson 9 – In conclusion
The pace was great and facilitators were always proactive in getting the most from participants. I think you were fabulous!

Senior lecturer, Department for Education