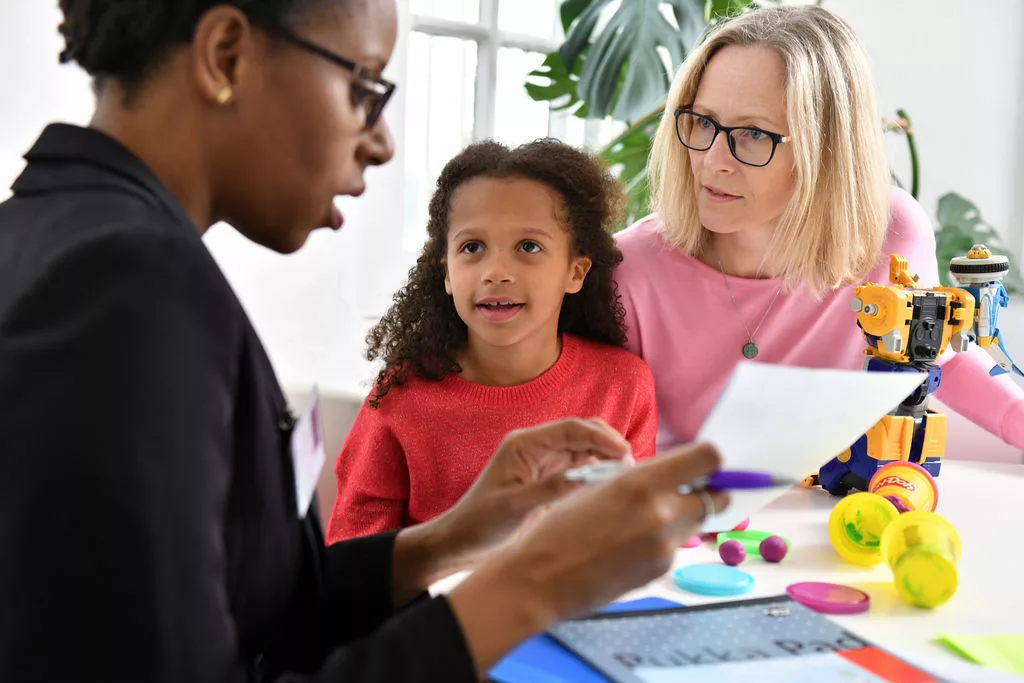 The Child Sexual Abuse Practice Leads Programme
The CSA Centre's acclaimed training programme which drives broad system change in safeguarding organisations' response to child sexual abuse.
£15,000 to £20,000 (£800pp)
Across 10 structured reflective learning sessions, presentations by guest speakers, and unique access to the latest research and resources, the Child Sexual Abuse Practice Leads Programme has been developed to build the confidence and competence of safeguarding professionals in managing child sexual abuse cases.
It does this by building the knowledge and skills of selected individuals within an organisation or partnership – whether that is a local authority children's services department, a group of schools/colleges, a police force, a health trust, or a multi-agency partnership – to take leadership on child sexual abuse. The sessions:
Prepare these individuals to become 'Practice Leads', disseminating their knowledge and best practice throughout their teams.
Provide a foundation for their organisations to develop internal cultures/systems of learning and development, within current structures, that will drive further best practice in child sexual abuse.
Facilitate greater cross-departmental and/or cross-agency understanding and communication in relation to child sexual abuse.
This rigorous programme involves one or two days' learning per month, depending on timings for delivery, with each day comprising a half-day of formal teaching and a half-day of reflective case discussion which connect evidence to 'on the ground' practice experiences. The sessions use research, evidence and practice expertise to explore key areas for understanding and addressing child sexual abuse.
All versions of the programme are led by our expert trainers, who between them have experience of working with cases of child sexual abuse across children's social care, education, policing and healthcare settings, and in multi-agency safeguarding partnerships.
What you can expect to learn
As a participant on this in-depth programme, you can expect to benefit from:
increased knowledge of child sexual abuse (including prevalence, different types of child sexual abuse, impact of child sexual abuse etc)
increased knowledge and skills in –

identifying child sexual abuse (e.g. recognising signs, asking questions, assessing risk)
responding to child sexual abuse (e.g. managing disclosures, talking to children and families, your own and other agencies' actions and responsibilities)
confidence with talking about child sexual abuse with other professionals
working with cases of child sexual abuse

increased ability to support others with cases of child sexual abuse.
How the sessions will be run
This programme is delivered through a range of methods, including:
Interactive small and large group discussions
Unique guest experts (either from the CSA Centre or within the local area)
Rigorously developed, engaging presentations.
A variety of multimedia – videos, podcasts, audio etc
Powerful reflective case discussions
Incredibly helpful dedicated skills practice
Booklists and carefully chosen references to explore and learn further on child sexual abuse.
How is this programme priced?
£15,000 + VAT for 6 to 12 participants
£20,000 + VAT for 13 to 25 participants
The training has been so informative: the trainers are clearly knowledgeable and experienced; it is based on research and is evidence based; the use of case studies, videos and lived and professional experiences invaluable; it encourages personal and professional reflection, and is not just training, but intended to create individual, cultural, structural and organisational change.

Child sexual abuse practice lead